Booking and setting up appointments can be challenging. If it's not done right, you could end up making multiple phone calls determining the appointment details, sending multiple reminders about the appointment timings and prerequisites, and investing a lot of time…and that is just for one appointment! Even after all these phone calls and reminders, you may end up waiting for the customer to arrive — 5 minutes, 10 minutes, 15 minutes — until you realise they are not going to show up. On the other side, the customer faces multiple challenges too: lack of clarity about the appointment, emails ending up in spam, annoyance by multiple phone calls and reminders… and after all that they still simply forget.
In this way, scheduling appointments (and successfully making it to them) can be a challenging experience for both, you and your customer, and wastes a lot of time. Luckily all these problems have an immediate solution: the right business texting service that offers Self-Service Appointment Scheduling features can make this easy.
What is Self-Service Appointment Scheduling?
Self-Service Appointment Scheduling allows your customers to set up appointments with you at the tap of a link! By sending customers a text with a scheduling link you can cut out the multiple phone calls about appointment bookings and cross-checking these bookings. Self-service appointment scheduling saves your customers a lot of time and saves you a lot of time and money.
What about Appointment Reminders?
The Appointment Reminder feature is instantly set up as soon as you or the customer enter the appointment in their calendar. It automatically notifies the customer (multiple times if needed) about the appointment and also provides details about anything the customer needs to do or know before the appointment. This eliminates no-shows, improves customer satisfaction and boosts business revenue.
What are the benefits of Self-Service Appointment Scheduling & Appointment Reminders?
Increase staff productivity: When it comes to any business that uses appointments to meet with customers, it is very time-consuming to schedule calls and prepare for those meetings even if they are by phone. This reduces work efficiency and productivity. With self-service appointment scheduling and automated reminders, your team of professionals can focus on their work. By leveraging the right strategies with the right text messaging platform, Central Valley Tax Services saved over 60 hours of billable time that would have otherwise been wasted just trying to schedule client appointments.
Easy integration with all major calendars: Once the customers book their own appointment through the text message, their confirmed appointment is integrated with their calendar (iCal, Google Calendars, etc) This automatic reminder saves the customers the hassle of setting up the reminders manually.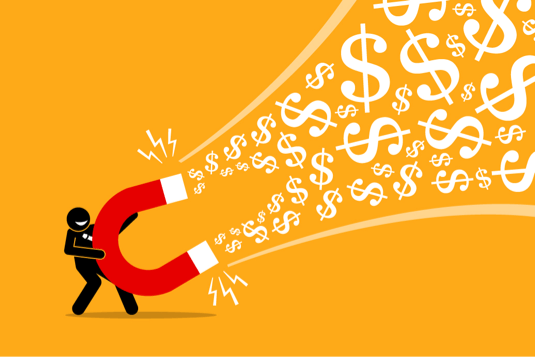 Appointments generate sales: It's simple – when scheduling an appointment is so convenient, more customers schedule them. When appointment reminders are shared in a timely manner, more customers make it to their appointment. Let's face it, many businesses rely on meetings to make a sale happen. So, improving this process can yield significant results. Adding this increased level of professionalism elevates the service experience for your customers and will boost client retention too.
Are you ready to grow your business using Self-Service Appointment Scheduling? Contact the best business texting service today!