TEXTING BRINGS VALUE TO THE CUSTOMER JOURNEY FOR BUSINESSES OF ALL SIZES
In small businesses, where every employee wears many hats, a lot of routine communications such as appointment scheduling, reminders, follow-up, and ongoing "touches" can fall through the cracks. Textellent's business texting functions are like having an additional employee on the job, so you and your team can stay focused on revenue-generating activities.
New Approaches to Marketing & Sales
• Text-enable your local business lines
• Use keywords for easy lead-generation
• Template library simplifies SMS marketing campaigns
Simplified Scheduling, Reminders & Follow-up
• Branded calendars accommodate multiple staff/services
• Easily synch with personal calendars
• Automate confirmations, reminders & post-service messages
Gaining Reviews & Repeat Business
• Automate review requests
• Automate "thank-you" texts & referral-request
campaigns
• Create "drip" campaigns to drive repeat business
More Effective Customer Service & Operations
• Auto-responders cover after-hours and peak periods
• 1:1 text support and follow-up
• Mail merge & signatures available for all messages
73%
of consumers wish more businesses texted them.
58%
of consumers have tried to reply back to a missed call via text.
74%
of consumers said they prefer to talk to a real person rather than a chatbot.
Special capabilities for small business
Text-Enable Your Primary Business Line
Our business-texting service lets you text-enable your business phone number (and add one-click texting to your website), opening up an easy, direct, and personal portal between you and your customers and prospects.
Increase Leads with New Texting Tactics
Using tailored customer engagement solutions and text keywords, add messages like "Text 'Windows' now for 10% off your first purchase" to any advertising or lead-generating campaign (TV, radio, postcards, web forms, vehicle signage, etc.) to keep the phones buzzing and the business booking. Send a "Speed-to-Lead" text response automatically to incoming text-based leads to drive immediate engagement.
Super-Simple Marketing Campaign Creation
Use our text-messaging platform to add tags to contacts allowing you to segment customers by past buying patterns, stated preferences, language spoken, and more. Use tailored text campaigns to generate revenue with ease.
Streamline Customer Service
Phone and email are often inefficient and unsatisfying ways for customers to receive updates or get questions answered. Texting lets you communicate more quickly, directly, and personally. Use it to let customers know their order is ready to be picked up, the service on their car is complete, or send them a post-service survey.
Mobile App Keeps You in Touch When "Mobile"
When you're on the move or away from the office, the Textellent mobile app will keep you up with all customer/employee communications. Use our flexible auto-responders after hours and during busy periods to let customers know when to expect a return response.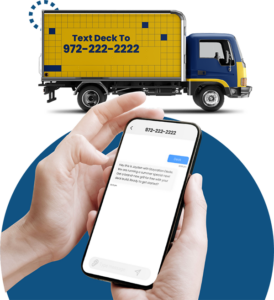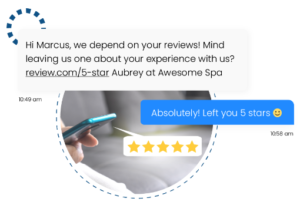 Easy Appointment-Scheduling & Reminders
Use our appointment scheduler to book customer appointments or let them self-book appointments using this brand-able, full-featured scheduling application (or we'll link to yours). The Textellent scheduler supports different types of services and multiple staff members and syncs with their personal calendars.
Automate both pre-appointment reminders to reduce no-shows, and post-appointment thanks to foster goodwill and loyalty. Links to all personal calendars as well.
Create a Review-Generating Machine
Get reviews the easy way, by automating the sending of review requests once service is completed, include a link to the review portal and images of "5 stars" to encourage stronger reviews. See a 300-400% increase in reviews using automated text-based requests.
Technicians can Send Review Requests from Mobile App
Just finished a project, and you or your staff are still on site? Use our text-messaging platform to send a text-based review request straight from the mobile app with one tap. One best practice is to ask your client on the spot for a review and let them know you're sending it right away, and you boost the likelihood of a quick response and a strong review.
Make Employee Follow-up Happen
Set our system to tag employees, using text, to follow up with specific prospects (to keep them moving along the sales cycle), or challenging customers (to address issues, questions, etc.)
"No-Coding" Integration Options Available
Textellent, one of the best text marketing platforms, was designed to work with and complement your existing systems, eliminating the need for costly coding to make integrations work. Whether you're integrating with a CRM, POS, or other back-end systems, we offer a super-simple Chrome extension, or easy-to-implement Zapier and native integration options.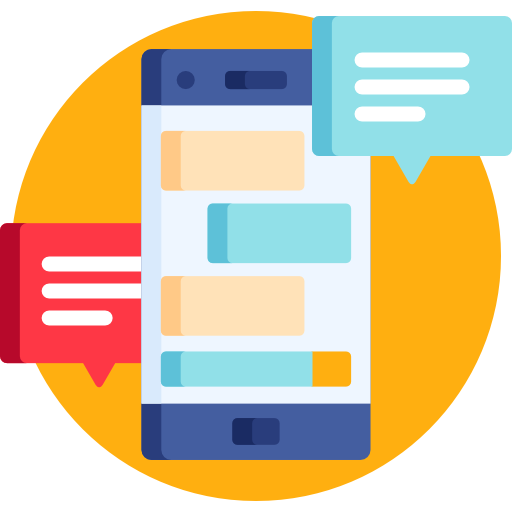 See how Shortcode
keywords generate
and nurture leads:
Text
SMB
to
87000
A Small Business Story

A plumbing company that text-enables their main business line, and advertises that on their trucks, gives prospects an easy way to connect with questions, and get estimates. The company can also add prospects to text lists for ongoing promotions, discounts, and future service reminders.
Growing Your Business Quickly With The Best SMS Marketing Service
We understand that customer communication is vital for success, especially if you just started a business. Our experts will provide you with tailored texting tools and solutions to grow your company quickly and consistently. Get in touch with our specialists today and learn how an automated texting service can streamline the way you interact with your customers.