Automated Business Text Messaging Simplifies & Maximizes the Sales Process
All sales start with connections to prospects, and texting (immediate, personalized, and low-key) is replacing email as the most effective way to connect with customers. Textellent's business texting platform allows you to create brand-consistent messages that dramatically simplify the sales process while making it far more efficient and more predictably profitable. Our sales-texting solution is one of the best text marketing platforms that integrates with the sales tools you're already using, reaches prospects where and how they want to communicate, and makes it easy to keep prospects engaged, talking, and moving towards a purchase.
Customer Acquisition & Lead Follow-up
Texting Feeds the Sales Funnel
From a lead to a conversation to Q&A to a meeting to follow-up, our business texting platform can move prospects more quickly through your funnel, revive fading conversations and do it all in a low-pressure way.
Leads Get Immediate Response with
"Speed-to-Lead" Campaigns
Prospects who respond to an ad or submit a web form expect relevant follow-up. By immediately sending automated, contextualized text replies inviting them to share more about their needs (which 50% + will do), you prequalify them before a sales call, delivering more qualified leads.
Quick Text Responses Shut Out the Competition
By automating the process of replying quickly to ad or web-generated inquiries, you not only ensure no leads fall through the cracks but also, by replying immediately, you don't give prospects the chance (or the need) to contact your competitors.
73% of customers want to be able to text businesses
Offer More "Text Us" Options
Customers often want to browse and gather information before talking to a salesperson. Encouraging customers to learn more by texting directly from the website helps them decide when to either talk to a sales rep or simply order online.
Pre-Qualify Prospects Before Sales Calls
Ask prospects to send pictures, measurements, descriptions about their needs, etc., prior to the call/meeting, so your sales team is prepared to maximize the productivity of the appointment.
Easily Schedule Sales and Consult
Appointments & Ensure They Happen
Stop losing sales momentum with endless back-and-forth trying to book appointments. Send prospects texts linked to our convenient, branded scheduling app (or we'll link to yours) to self-book sales appointments, consults, and video calls.
Then, lock them in with automated SMS appointment reminders and prep materials. Every rep can have their own calendar and can add texting to their own business line.
Better-Prepared Prospects Mean More Sales
Automated SMS-based appointment reminders can include video links, relevant resources, or "intake" forms to fill out, ensuring customers are prepared and meetings are productive. Post-meeting follow-up texts (also automatable) keep prospects engaged and moving closer to a sale.
SMS response rates are up to 295% higher than phone call responses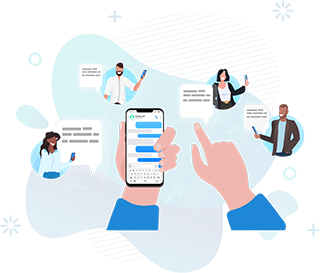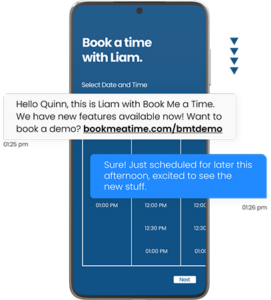 Consider a window replacement business, struggling to keep its pipeline filled. By text-enabling their business phone number, and encouraging site visitors to text them directly with questions and to get quotes, prospects will start engaging by texting with sales. Through targeted questioning, sales reps can turn those inquiries into qualified leads, which, with follow-up text contacts, can more quickly convert to customers.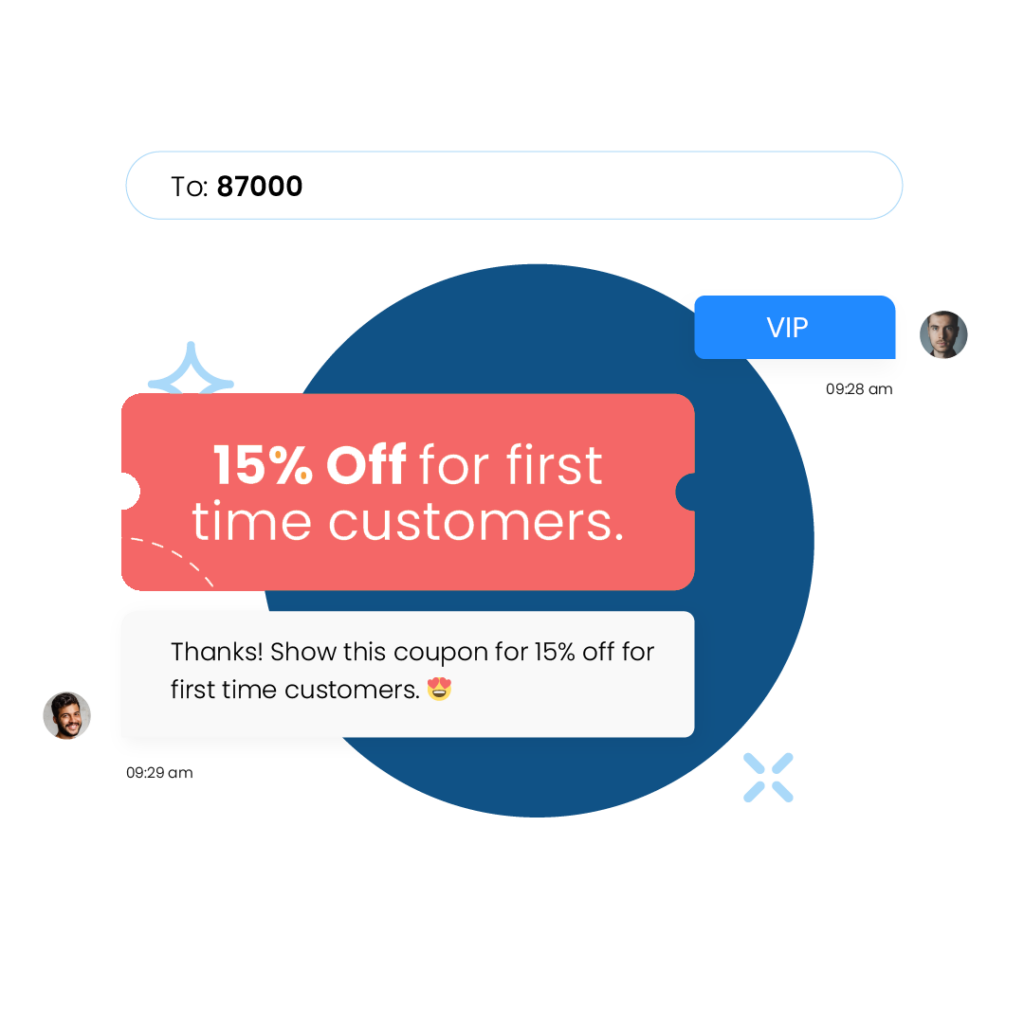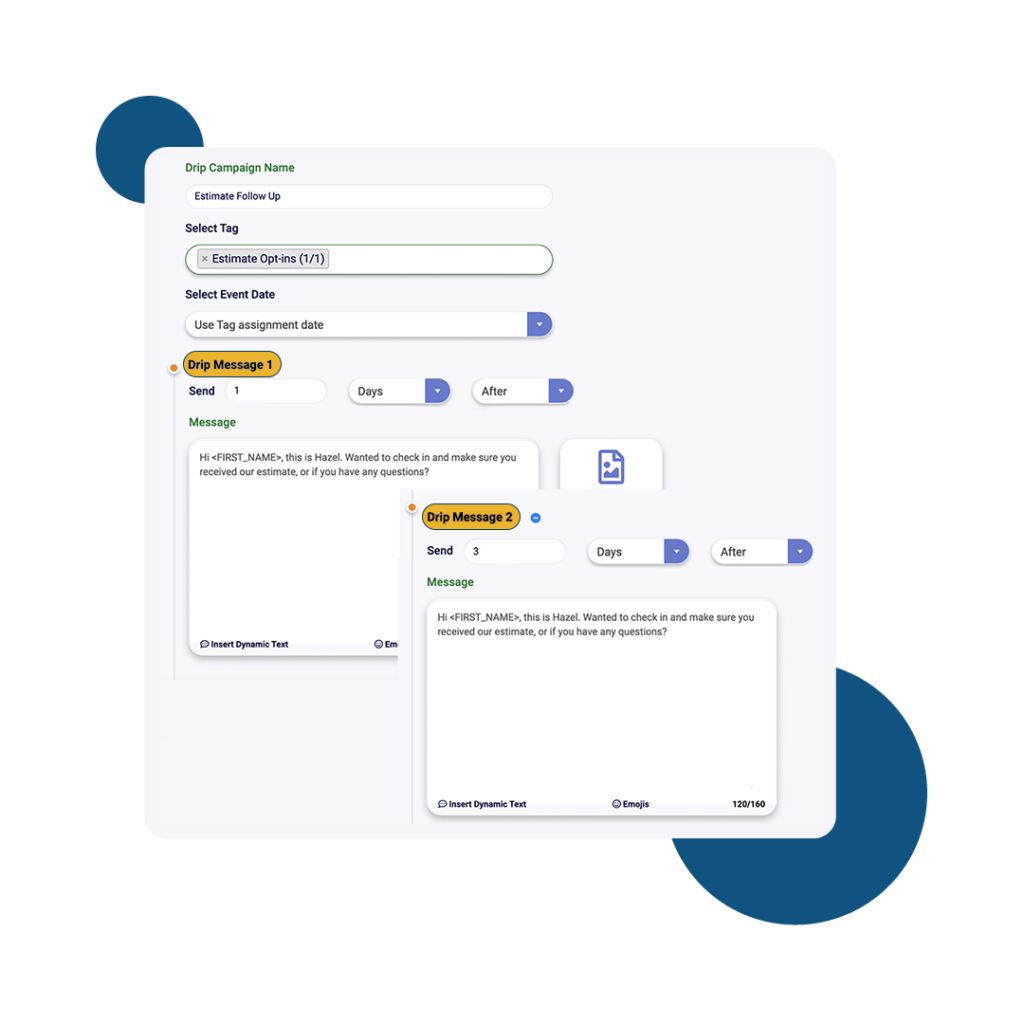 Steady Outreach Converts Prospects into Customers
Sales often require repeated follow-up, but when left to "manual" human efforts, that follow-up often doesn't happen. Use our business texting platform to enable automated drip campaigns, along with event or stage-triggered follow-up texts, thank-yous, etc., and make those sales happen.
Personalization Means Engagement & Relationships
Our business texting app makes it easy to personalize every text sent to prospects with their name and your signature, so it feels like 1-on-1 outreach. When that happens, prospects are far more likely to respond and engage, especially when they know they can call or text back, whichever is easiest for them.
Spur Customers to Opt-in to Receive More
Use text keywords like "VIP Club" to incentivize customers to opt-in to SMS marketing lists to get exclusive access to specials and promotions.
Segment Customers, Boost Response
Relevancy increases text response rates. Our business texting application makes it easy to use any number of tags to identify your prospect's varied interests and even stages, so they'll just receive the campaigns that are more likely to grab their attention based specifically on their characteristics.
Stay "Top of Mind" with Follow-Up "Drip" Campaigns
Customers make decisions on their schedule, not yours. Use personalized, automated drip campaigns to easily follow up on estimates and proposals, chat by text at every stage, "take their temperature" to verify continued interest, and keep them thinking about your proposals and quotes.
Texting Works with Existing Sales Processes & Tools
Our robust integration options make it easy to tie texting with your CRM system and can be set to trigger specific texts to go out when prospects hit different stages of a sales cycle. You choose your ideal integration option such as Textellent Messenger (Chrome extension), Zapier connections, or native integration.
Imagine a large software firm with a Salesforce of over 500. Getting all their salespeople to do regular follow-ups on leads and periodic "touches" (about new products, renewals of existing contracts, promotions, etc.) is always an uphill battle. With Textellent's robust ability to customize, standardize and automate a broad array of text-based outreach, the company can rest assured knowing the crucial outreach will happen, that their messaging will be uniform across the organization and that it will reliably lead to more sales and revenue.
Close More Sales with Business Texting
Texting Easily Connects with Prospects & Customers
With 98% of texts being read almost immediately, texting is how the world communicates today. Using both automated texts and one-on-one text conversations, it's a fast, easy, and direct way to nurture relationships and keep sales conversations & revenue moving forward.
Texting Drives Measurable Conversion
Use our business texting solution to create focused SMS sales campaigns that drive new revenue through greater response, sign-ups, and sales. Thanks to robust reporting and analytics, you'll always know how you're doing and how to improve.
Boost Revenue by Texting Promotions
More and more people buy products directly from their phones. Make it easy by sending promotions and redeemable coupons to targeted customer lists, which link them directly to your site to order products and services.
Offering "Text or Call" Options Gives You the Edge
Prospects remember who makes their lives easier. When 96% of consumers consider phone calls disruptive, having one business number prospects can either call or text (i.e., an easy, non-threatening option) sets you apart from "phone-only" competitors.
Standardization Simplifies Training & Neutralizes Turnover
Whether your sales team is one, 100, or 1000, sales text messaging templates mean uniform messaging, making it easy to break in new salespeople and cover for the ones who've left.
43% of customers proactively text a business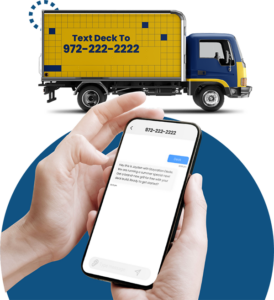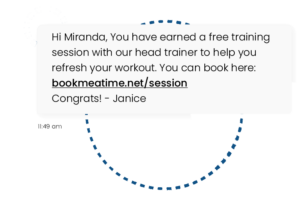 EASY TO ROLL OUT TO YOUR TEAM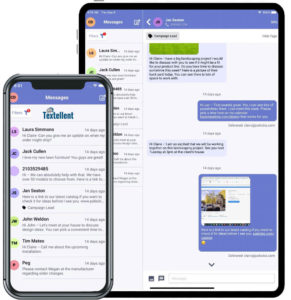 Uniform, Archived Messaging Eliminates Personal cell Phones and the "Rogue" Factor
Whether your sales team is one, 100, or 1000, sales text messaging templates mean uniform messaging, making it easy to break in new salespeople and cover for the ones who've left.
Minimal Learning Curve
Texting is so ubiquitous in our daily lives, that texting through a platform rather than a personal cell phone is easy to learn. Plus, now you have a record of all conversations, and it is much easier to send group and large messages with templates, media libraries, and more. Your teams will love how much time texting for sales & revenue saves them.
Textellent Plays Well with Others
Flexible Integration Options
From CRM and appointment-scheduling programs to payment systems and more, our text message marketing technology easily integrates into the systems you use every day. All text conversations, attachments, appointments, etc., are reliably captured and synced, thanks to the most robust APIs in the industry.
Reporting Improves Performance
Use detailed reporting functions to analyze activity as well as previous text-promotion results in order to create ever more effective future campaigns.
Leverage The Best SMS Marketing Service to Increase Sales & Revenue
Our mass SMS marketing solutions help businesses of all sizes maximize revenue and streamline communications with customers. Get in touch with our specialists today to learn more about our text messaging service and how it can help your business get more sales and revenue.
In our sales group
it would typically take 2-3 days to get them to respond to our franchise leads via email. With texting, we are seeing responses within 5 minutes. The response has been phenomenal, and it is all integrated with our Salesforce.com system. making a huge difference.