Grow & Streamline Your Practice Using Automated Texting that Works with Your Tax Software
Our text-messaging platform completely automates personalized "touch points" that keep your clients coming back every season and informed though-out the tax process. With deep roots in the tax industry (it's where Textellent started), our business-texting service is a solution designed specifically for tax professionals. Use texting for Accounting and Tax Professionals to streamline your tax season as well as year-round communications —leading to a steadily growing practice, satisfied customers, and an enhanced professional image.
We work with all Major Tax Preparation Software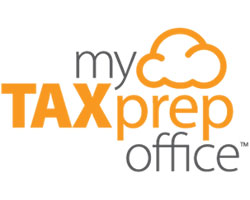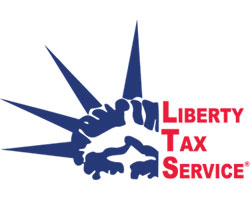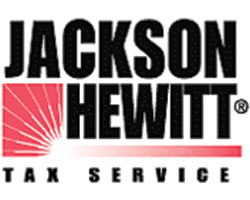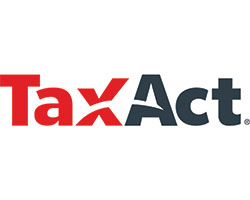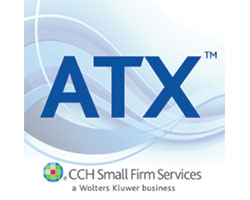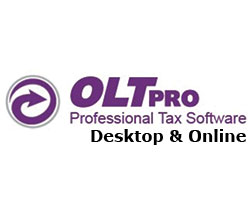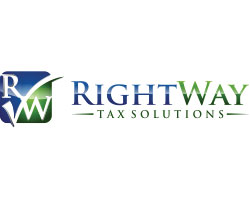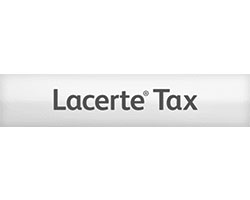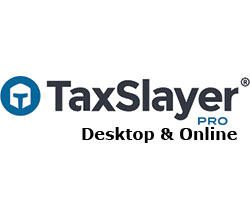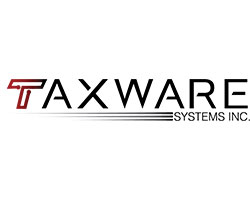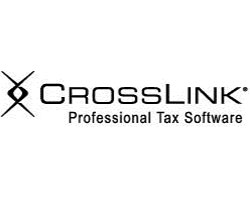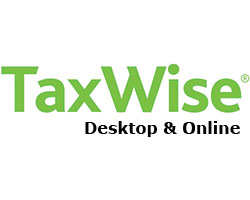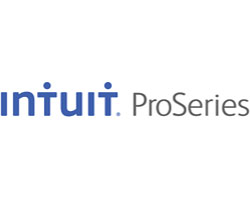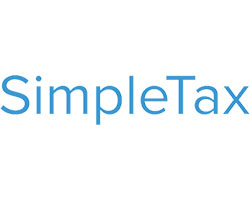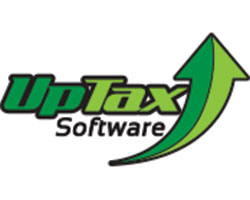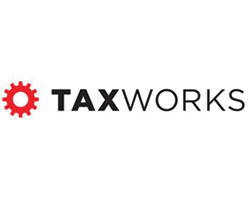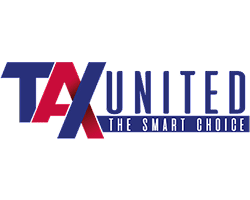 Grow Your Practice in Amazing New Ways Without Extra Work
First, Make it Easier to Work with YOU!
Adding texting to your business phone line makes it easier for new and existing clients to work with you. Make it easy to reach you without the need for phone calls. Go even further and add the "Text Us Now" button (a text-chat widget) to your website so they can easily inquire about your services.
Ensure Past Clients Return Every Year – Automatically
Best way to acquire new customers is to keep your existing customers. When tax season arrives, Textellent uses the data in your tax software to determine the best time to automatically send a personalized text inviting clients back to do their taxes based on when they came in the previous year—i.e., those that typically come in April don't want to be reminded in February. Textellent uses the data in your tax software to get that client back in the door by automating that outreach and eliminating the multiple phone calls and emails that might be missed.
Boost Your Advertising Success with Text-in Keywords
Looking for an innovative way to bring in new clients—especially younger ones? Whether you advertise with postcards, Facebook ads, radio, or a form on your website, use a text-in keyword to invite prospective clients to text you directly to learn more about your services.
Getting Reviews & Referrals is Easier than Ever with Automated Business Texting
Obtain More 5-star Reviews Automatically
Once a tax return is complete, Textellent's business-texting service uses your tax software to automatically send a text message thanking the client for their business and asking for a review. Include a picture of 5 stars so they get the hint! Clients report a 300-400% improvement in reviews, which can simultaneously boost SEO rankings.
Referrals – No Need to Rely on Word-of-Mouth
Satisfied clients are happy to pass along trusted advisors to friends and family. Send out a promotional text blast to your clients reminding them how much you appreciate them and offering a discount coupon for any successful referrals they send your way. With texting for tax and accounting, Tax Professionals have seen referrals increase by 10-20%.
Streamline Customer Communications Every Step of the Way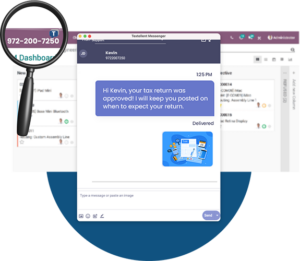 Work Smarter Off the Phone
"To-the-point" texting often gets a response faster, avoiding the need for multiple lengthy phone calls that might waste precious time.
Easily Resolve Questions or Missing Paperwork without a Call
Automating key communication touchpoints protects your billable time (i.e., eliminate calls to chase clients, deliver appointment reminders, follow up on items, etc.). Use our business-texting platform for Accounting and Tax Professionals to automatically send paperwork reminders or 1:1 text messages to gather missing information or handle other issues. Clients can even text pics of needed items. Clients love responsiveness, and it sends the message that you respect their time.
Notify Clients When Returns Are Filed or Refunds are Ready
All tax pros have clients that keep calling about the status of their return or refund. Now, you can simply send a text as soon as those milestones occur. Depending on your software, this too could be done automatically. You and your staff spend less time answering those routine calls and more time completing returns.
Automatically Text Clients Back After Hour—or Even When You're Too Busy
When your office is closed, or you and your staff are simply too busy to respond to incoming texts, set an after-hours or busy-period responder that automatically lets clients know when they can expect to hear back from you.
Text Directly from Your Tax Software
As you're working on a return within your tax software, you might have a question and want to text your client without losing your place. If your tax software is browser-based, use the Textellent Messenger (a free Chrome-based extension) to bring up a texting window that also shows all previous history right in your current screen. That way you can text your client the question while it's fresh in your mind.
Build Customer Retention while Projecting a More Professional Image
Elevate Your Professionalism
When customers get consistent and relevant (and automated!) text communications at every stage of the tax-prep cycle, it reminds them they're in good—and professional—hands.
Show You Care with Personalized (& Automated) Birthday Greetings
Since tax professionals typically know their clients'—and spouses'—birthdays, use that to deepen your relationships with them. Everyone appreciates a birthday wish, and they'll think it's a "sweet" way to let them know you care while building loyalty!
Get Personal Year-Round & Stay top of Mind
From holiday-greeting SMS templates to special tax tips and news, automating your ongoing "touches" keeps you top of mind all year long with one click using our text blasts. Textellent's clients report that a "Happy New Year" greeting gets clients thinking about their tax professionals and primes the pump for the next tax season's business.
Textellent's Scheduling Application Automates Every Step – Before and After Meetings
Skip "Phone Tag" and Eliminate No Shows
When tax season starts, our unparalleled scheduling application lets you or your clients book appointments (our customers have seen up to 80% of their clients self-book!). You or they will only see the available times on your calendar, which syncs with your and your staff's personal calendars. If you have multiple staff members, clients can pick the provider they want and see that person's schedule. Once an appointment is booked, they receive a text and email confirmation, while triggering personalized automated text reminders about what to bring (multiple ones if necessary) that come from your number – not a random one..
Missed Appointments are Prompted Automatically to Reschedule
If an appointment is missed, they'll automatically receive a text prompting them to reschedule. Lost appointment impact cash flow. Textellent can help you get those clients back on the schedule.
Jennifer's tax practice uses Textellent's business text-messaging service for accounting and tax professionals to automate so many communications functions. To her, it's like having an extra employee. Thanks to our many automatable functions, her clients can book appointments (using our robust scheduling tool), get appointment reminders, be alerted to missing paperwork, get notified when returns are filed, receive thanks and gentle requests for reviews and referrals, and receive year-round, "stay-in-touch" messages.
70%
of consumers say they'd like to be able to text businesses
40%
say they've tried to do so without success, leaving them frustrated
83%
OF CONSUMERS would like to receive appointment reminders via text
Streamlining Your Operation
Larger Office? – No Problem
Booking and managing appointments for multiple staff members and multiple types of services—even reserving some slots for VIP appointments—are all possible with Textellent's robust scheduling-software module.
Special Business Texting Integrations for Accounting & Tax Pros
Textellent has created a host of unique and pre-built tax-based SMS campaigns and integrations for every leading tax software. These special packages for tax professionals include all the above automations that would otherwise be unavailable or cost extra with our other retail packages. Schedule a Demo to learn more about these tax pro packages.
FAQS
How does texting work with my tax software?
Textellent's business texting service works with all the leading tax software packages to monitor the timing of when clients come to your practice and then follow the status of their tax returns to trigger certain appropriate text messages. For example, Textellent sends a text message inviting clients back three weeks before they did their taxes the previous year.
How can texting help me grow my practice?
Many tax practices depend on referrals and good reviews from customers. Textellent's text messaging platform can automatically (based on tax return status) request a review once a return has been filed and ask for referrals. Asking via text is a gentle way to generate referrals and reviews and is less awkward than having to ask in person. Many Textellent clients see a 15-20% increase in referrals and a 300-400 percent increase in posted reviews by using texting.
Will this save me time in dealing with my clients?
Absolutely, using a business texting platform to text your clients cuts down on lengthy phone calls and gets answers from your clients quickly. You can preserve your billable hours by converting your clients to communicate via texting, and your clients will love the professional service.
How can I use texting to keep in touch with my clients year-round?
In the tax business, unlike in other industries, you happen to know your client's birthdays. One nice way to keep in touch with your clients year-round is to send them a birthday greeting automatically. This makes your client feel special. Many tax professionals also send tax tips and strategies out via text. End-of-year holiday greetings and text message marketing messages can also help your clients think about you as tax season approaches.
How can texting help me schedule and manage client appointments and meetings?
Textellent offers robust multi-user, multi-service scheduling capabilities that provides pre and post-meeting preparedness messages (what to bring to your tax appointment), multiple reminders, and review and referral requests - all automatically tied to appointments. Texting's business texting solution cuts down on missed and no-show appointments significantly too. Textellent can also offer integration with third-party scheduling systems. All calendar functions are synced to personal Outlook, Google calendar, etc.
It's wonderful
It saves me 15-20 hours a week at least! I couldn't imagine how it could work any better with my tax software than it already does.
Kathy's Tax Services, LLC