Tax season puts heavy pressure on professionals in the industry, and every Tax Pro could use an additional pair of hands. Textellent has created a text messaging platform that automatically keeps your clients informed of the tax process with personalized touchpoints. Perfect for Accounting and Tax Professionals, this service promises to make your tax season easier and enhance customer satisfaction and your professional image. It is like having that extra pair of hands!
When Tax Season is approaching, get your clients back in the door. Stay accurate and up-to-date with tools created by Tax Professionals to stay efficient and successful. Check out the Tax Season Best Practices and SMS Tools for Tax Professionals:
Get Clients Back in the Door & Beat out the Competition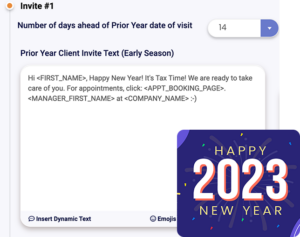 Previous year clients are more likely to return if you remind them about your business and periodically check in throughout the year. For example, send a text greeting to your clients for the Holidays or the New Year. This communication continuity keeps your business in mind and builds loyalty with clients.
Tax Professionals looking to revitalize business and bring back former clients can take advantage of powerful remarketing tools that integrate with their tax software. Through automated text campaigns, business texting services work to automatically and easily reach out to past customers based on filing information from the prior year, inviting them back for service.
Tax practitioners understand the importance of staying connected with clients, but some struggle to keep up with calls and messages. Textellent's Texting for Tax Professionals offers an automated service that allows tax professionals to set an after-hours or busy-period responder that notifies clients of when they will receive a response. This ensures that communication between tax professionals and their customers is speedy, reliable, and efficient.
Automate Communications with Text Campaigns & Scheduling Services for Tax Pros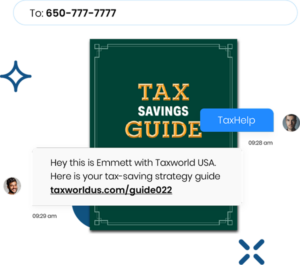 Automated text campaigns and scheduling tools make creating and distributing timely messages to your clients a breeze. Using business SMS Tools for Tax Professionals, you can customize your text messages with personalized advice or set up automated texting campaigns to keep clients informed about deadlines and filing dates.
You can also send out reminders about upcoming appointments, provide updates on new products or services, or send promotional offers. With text blasts and automated campaigns, you can ensure that your clients are always up-to-date with the latest information. This way, they never miss a deadline or event.
Scheduling Services: Tax season can be chaotic for accounting professionals. But our scheduling application makes your life easier! Scheduling services connected to your business texting software go even further to reduce time spent booking clients and increase your time with the client.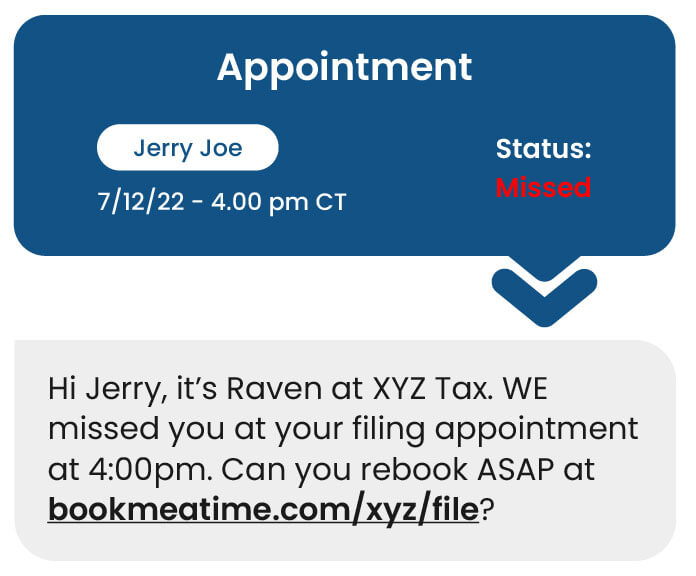 Sync personal and business calendars with our scheduler and fill your available appointment times. Text links to clients so they can self-book! (We've seen up to 80% of clients do so!) Have multiple staff members? Clients can book with their preferred provider, view their schedule, and receive text confirmations/reminders about what to bring (if needed).
Clients who miss an appointment can receive a reminder to reschedule immediately via text with a link to your calendar. As missed appointments have a negative impact on cash flow, the sooner they're rescheduled, the better it is for everyone!
Send Filing and Status Updates: Tax professionals can save time by using business texting to inform clients about their tax returns and refund statuses instantly. By utilizing automated SMS Tools for Tax Professionals, your process is taken to the next level! This works to reduce the time spent answering calls and allows preparers to work on completing returns quicker. Furthermore, this can help free up more time in your day-to-day schedule, allowing time to serve more clients!
Get Reviews and Referrals & Increase Customer Loyalty
Text message marketing is not only convenient and cost-effective, but it also helps strengthen relationships with current customers. This enables Tax Professionals to grow their client base with ease, and acquiring reviews and referrals becomes a breeze.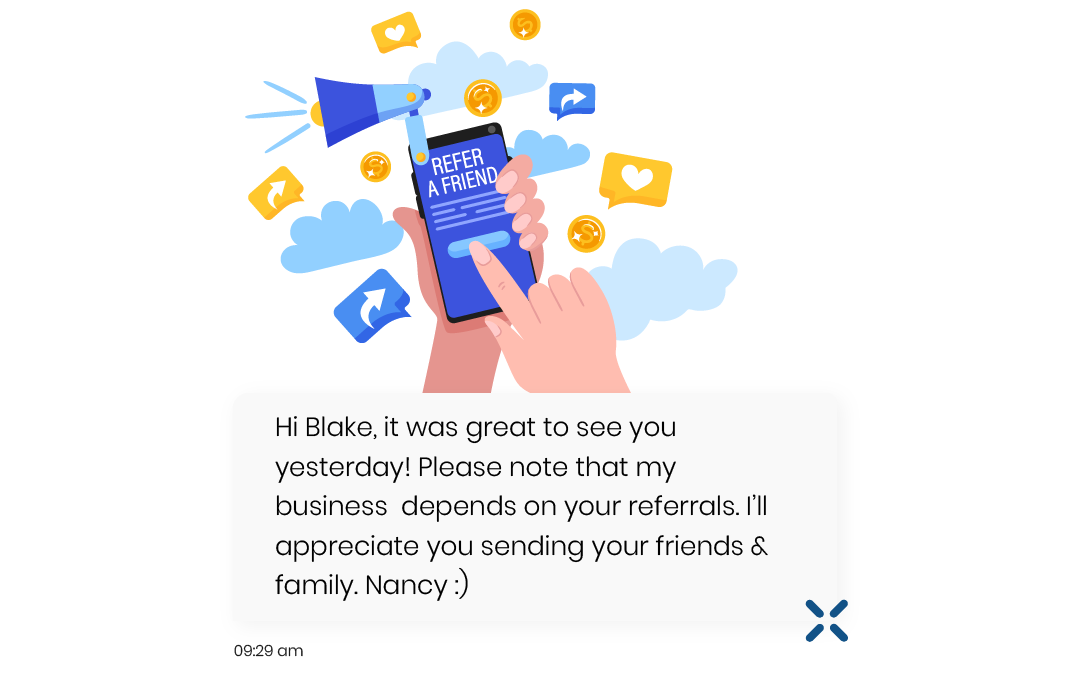 Reviews: Textellent offers a business texting solution that has dramatically increased reviews and boosted SEO ratings. After finishing a tax return, the software can automatically send a text thanking the client with an image of five stars, prompting them to leave a review. Reports show that this approach increases reviews by up to 400%, providing a powerful tool for tax & accounting businesses.
Referrals: Send promotional messages reminding clients of their value as customers! Offer a special discount coupon for any successful referrals they send. As a result, you can increase the number of referrals you get by 10-20%.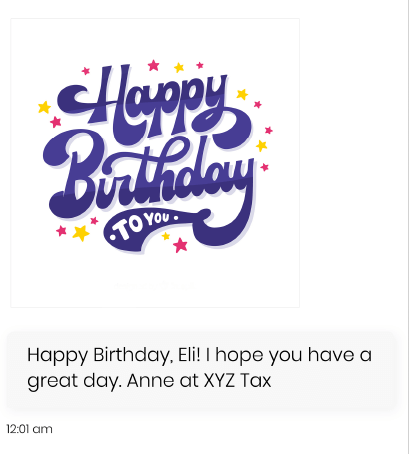 Build Customer Retention & Loyalty: Tax professionals wanting to strengthen customer relationships may consider sending personalized texts for clients' birthdays and staying in touch throughout the year to convey care and boost loyalty. This simple gesture is sure to be appreciated while deepening customer relationships!
Textellent provides a customizable solution that enables you to use SMS templates to send messages for the holidays, expert tax tips and news, or client check-ins with just one click. Texting has been proven effective for staying connected with clients throughout the year. For example, a "Happy New Year" message can get clients thinking about your business in anticipation of the season!
Finally
Take some pressure off the tax season and set yourself up for success with the right business texting platform to grow and streamline your practice. As a result, you and your clients will enjoy a smooth and more efficient tax season. Learn more about Textellent's unique Business Texting capabilities for Tax and Accounting Professionals.