In today's fast-paced digital world, businesses are always seeking out innovative ways to boost their sales and improve customer engagement. One such tool that has gained popularity in recent years is the business text messaging app. These apps offer a direct and efficient way to connect with customers, drive sales, promote "text-only" specials in advertising, and improve overall customer satisfaction. Here, we'll explore ten effective ways to harness the power of business text messaging apps to drive sales and take your business to the next level.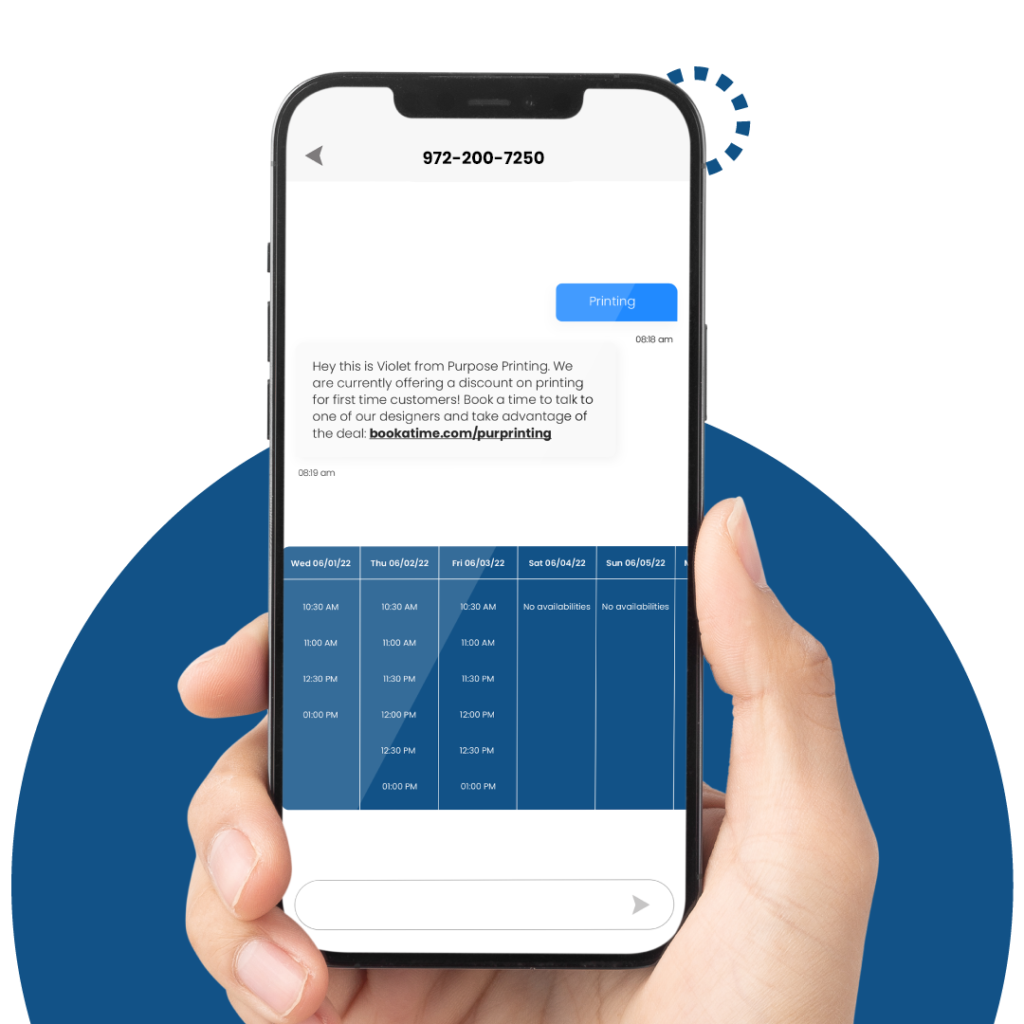 Speed-to-lead Text Responses
Whether it is a web form, radio ad, truck wrap ad, social media reference etc, it works well to promote a way for prospects to opt-in with their mobile phone number to receive your text marketing. As soon as they do, you can automatically send a personalized text response acknowledging their interest and promoting your product, a special offer with a link or coupon or even ask questions that help you better pre-qualify the prospect and accelerate a sales cycle.
Appointment Reminders
For service-based businesses, sending appointment confirmations and reminders via text messaging can reduce no-shows and increase revenue. Allow customers to reschedule their appointments through text, if needed, for added convenience. Include in-take forms to help your prospects and your team be better prepared for a success appointment or service.
Personalized Promotions
Once you have a list of opt-in customers, business text messaging apps let you send personalized promotions and discounts right to your customers' mobile devices. Use customer data and segments to tailor your messages. Make them relevant and appealing. This personalized approach can greatly increase conversion rates and drive more sales. Think about how nice pictures or images and make these promotions more interesting an engaging.
Abandoned Cart Recovery
Win the fight against cart abandonment by sending automated text reminders to customers who have abandoned their online shopping carts. Give them an incentive or a time-limited offer to encourage them to complete their purchase. You may be able to recover potentially lost sales.
Order Updates
Keep your customers informed about the status of their orders through text messages. Send updates on order confirmations, shipping notifications, and delivery estimates. Customers appreciate transparency. It can lead to additional orders and positive reviews.
Customer Feedback
Engage your customers through surveys and feedback requests sent via text messaging. Gathering insights into their experiences can help you improve your products or services. This can lead to increased customer satisfaction and loyalty.
Text-only Flash Sales and Limited Time Offers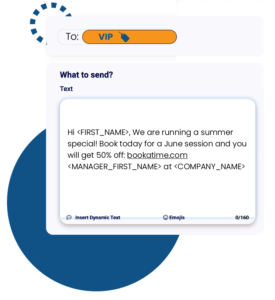 Create a sense of urgency by promoting flash sales and limited time offers exclusively through text messaging. Encourage customers to act quickly to secure special deals, driving immediate sales. Include pictures to make the offer more enticing and fun.
Loyalty Programs
Create a text-based loyalty program that rewards customers for their repeat business. Provide exclusive discounts or early access to sales events to encourage loyalty and increase customer retention.
Event Promotion
If your business hosts events or webinars, use text messaging to promote them. Send event reminders, registration links, and updates to encourage attendance and boost sales related to your events.
Generate More 5 Star Review
After a product or service has been delivered, send a request for a review. Make it convenient for customers to respond by including a link to your review site and a picture showing five stars subtly suggesting you hope for a 5 star review. This will improve your SEO ranking and then more customer will find their way to your business.
Business text messaging apps provide a versatile and powerful tool for driving sales and improving customer engagement. By using these ten strategies, you can leverage the capabilities of these apps to personalize promotions, recover abandoned carts, provide order updates, and much more.
Explore the Latest and Greatest World of Texting
Join the new generation of texting with Textellent and start transforming your customer engagement into noticeable business growth. Our mission at Textellent is to simplify and improve your customer interactions through our automated texting platform. Reach out to us now to let our text-centric solutions propel your enterprise to greater heights.