Worksuite
You think you know texting, but you've never seen texting like this before…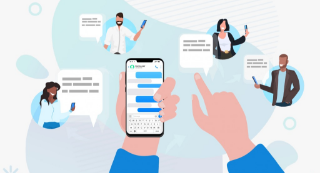 Any size business can Benefit... small business, franchise or enterprise
Imagine automating huge chunks of your Employee Communications while boosting customer engagement like never before.
And the best part

consumers want to text businesses
70%

of consumers want to text business
98%

of texts are read immediately
1%

of texts are considered spam
50%

of customers trust text more than other communication forms
40%

said they have tried to text a business
30%

of consumers found text most helpful when considering a purchase
But, there's texting, and then there's Business Texting from Textellent - texting taken to a whole new level.
How could a next-generation customer experience

expand your business?
"Next Generation" texting works automatically to enhance your Customer Journey
There's a reason why Textellent's customer retention rate is an impressive 97%. A whole host of reasons, in fact: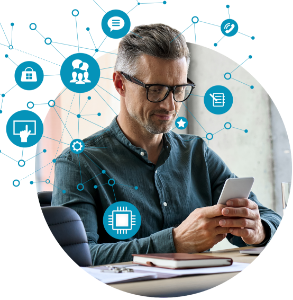 Easy to get started with your current—and now-text-enabled—business number
Form-fits to ANY business—from small operation to enterprise level.
Delivers superior "BMW-level" functionality at competitive price.
Legendary customer service through every stage—and beyond.
The only company that offers a full-fledged appointment-scheduling module
Uses texting for every step of the appointment process.
Builds in automated review-requests as part of follow-up.
Automated scheduling of subsequent appointment invitations.
Best-in-class automations & campaigns provide stellar "customer experience"
Pioneering text-based solutions boost lead-generation and sales revenue.
Turbo-charges marketing efforts and accelerates sales cycles.
Streamlines operational efficiency while building more effective communication.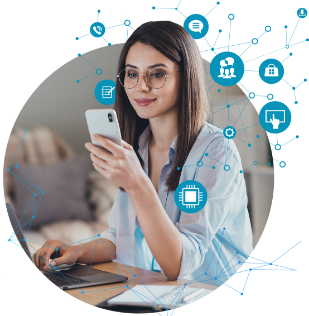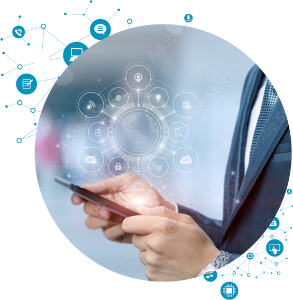 The most extensive integration options on the market
Textellent's APIs go further than the rest of the industry.
Allows seamless integration with virtually thousands of applications.
Unique franchise and enterprise heritage
Founders with deep franchise experience built Textellent to support brand consistency in multi-owner/multi-location scenarios.
Start enjoying the benefits of our automated texting service right away.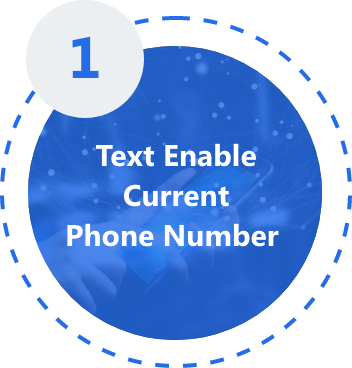 Easily add texting to landlines, VOIP and Toll-free numbers instantly.
Send a text to one person, small groups or a text blast to thousands, even 100s of thousands at once.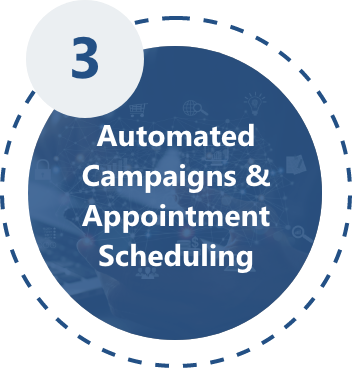 Automate workflow with full-featured scheduling, templates and triggered messages + integration options
We chose Textellent as our
franchise system's replacement for Zipwhip because of its ease of use and additional marketing and integration tools available. We anticipate the program will both drive sales and save our franchisees a ton of time.

Sr. Director of Marketing, Painting With A Twist
"Sending friendly payment reminders with
text campaigns got my clients to pay right away vs. emails that got ignored. Really helps cash flow!"

"It's wonderful,
it saves me 15-20 hours a week at least! I couldn't imagine how it could work any better with my tax software than it already does."

Kathy's Tax Services, LLC
"We offer our cafe customers a
free sandwich on their birthday if they text in their birth dates. After that, we use texting to tell them about new menu items, holiday menus, and other specials. It's great and who doesn't like to be remembered on their birthday!"

"I have been able to go from
two front desk personnel to one per location. Texting is like having another staff member 24/7."

Multi-Unit Owner, Any Lab Test Now
MommaStrongers love getting our text messages
to help them get started in the MommaStrong fitness program and then continue to encourage them to show up regularly. We use Textellent's tags to automate and target these messages to the right member at the right time. The response has been very positive and we see less members drop off before they really get a chance to feel the results! 

​​"Textellent makes it so much easier
 and efficient to have 2-way conversations with our clients using texting. Plus it has given us an opportunity to cross sell some of our products and services to clients and we love how many of the messages we use are automated, yet feel like we sent them out personally."

Director of Enterprise Services, Fiesta Insurance Franchise Corporation