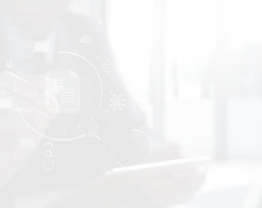 Our Integration
Textellent Zoho Extension is a leading text messaging and marketing platform provider offering patented, innovative capabilities and campaigns that can be integrated with CRM systems to automate, yet personalize robust sales, marketing, and customer service.
HOW TO SET IT UP:
1. Find Textellent in Zoho Marketplace and click Install
2. Go to Marketplace > All> "Installed"
3. Click on Textellent and Agree to Terms and continue"
4. Choose your user/profile settings: based on Textellent account access levels and Confirm (wait for load)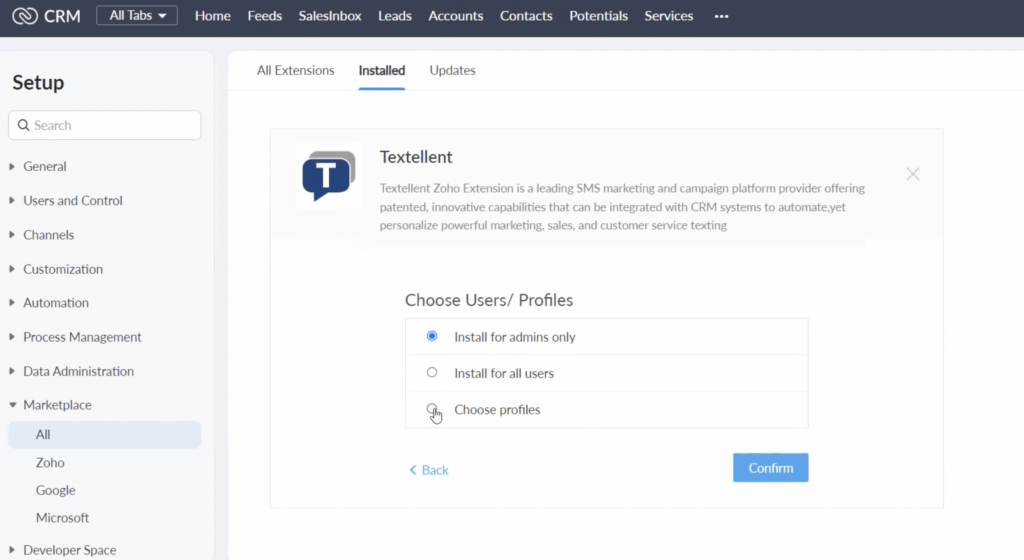 5. Scroll down to "Integrations"
6. Authorize and log into your existing account or Signup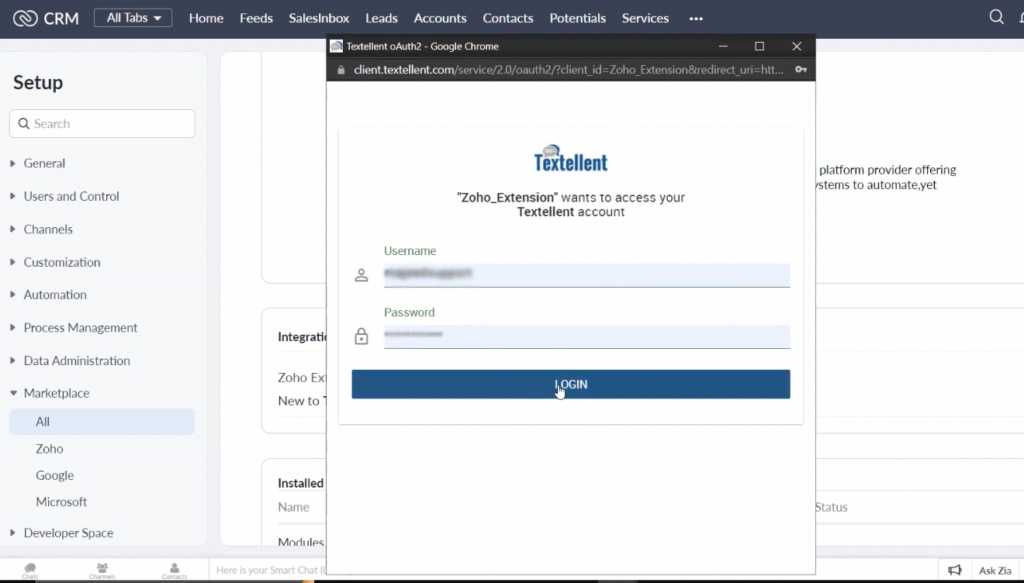 7. Authorize: Popup will appear with login after successfully signing in click "authorize" so Zoho can access your account. Wait Look for "success"
8. Start Texting!
Key Features
Send a text directly from the Contact or Lead Details page
See all history of previous text conversations with any Contact or Lead
Use rich media – include logos, attach product images, pictures, short videos, PDFs, and links attached to text messages for better customer engagement
Send text invites with links for appointments, confirmations, estimates, shipping details order confirmation.
Easily access re-usable and customizable message templates and media library with uploaded images, user signatures, etc
How to Use Textellent with Zoho CRM:
1. Open a contact or deal in Zoho CRM
2. Upper right-hand corner: Click "send text"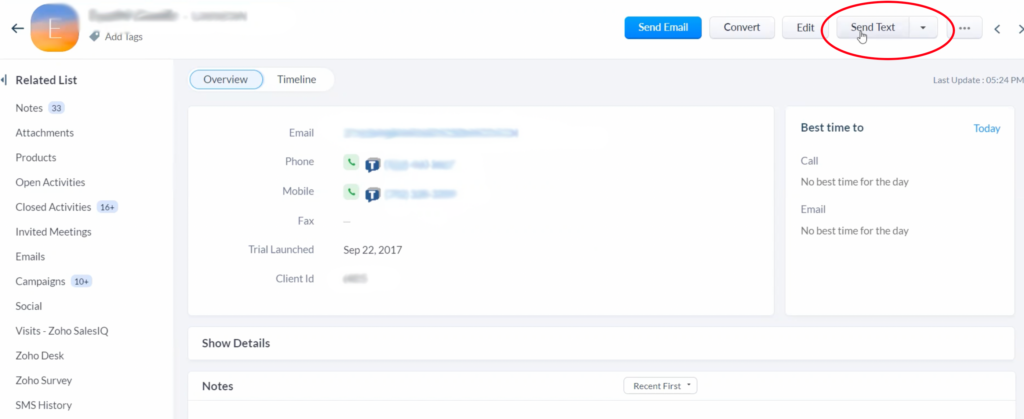 3. A Textellent popup will appear within Zoho CRM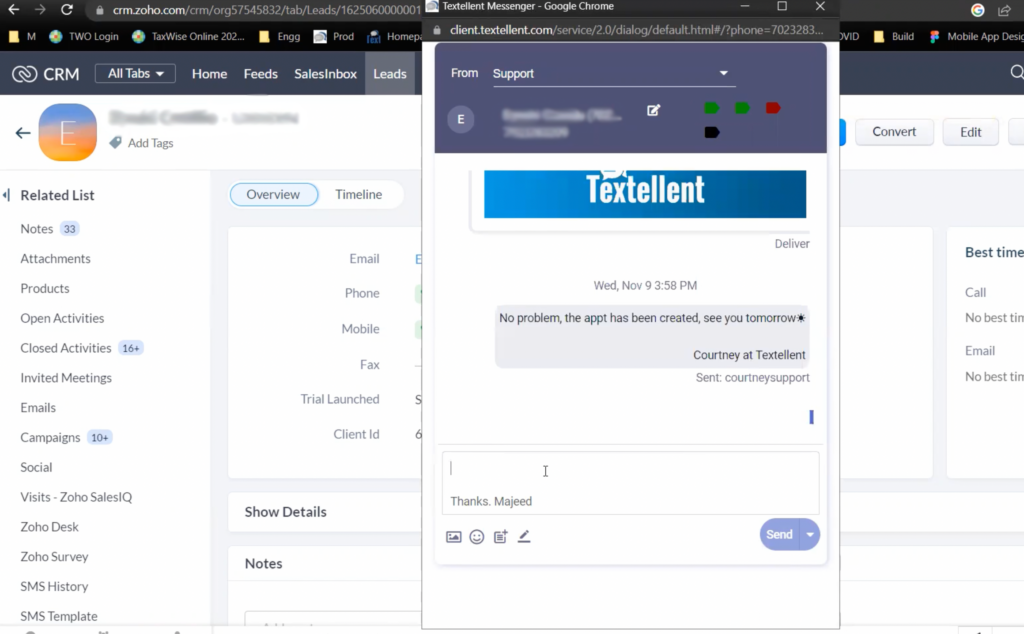 4. View a contact's focused conversation history, access templates and saved responses, see tags, choose your preferred office or phone number, attach images from your Textellent media library, and send SMS or MSM, all without leaving Zoho