Textellent + UltraTax CS
Integrated Business Texting for Accounting and Tax Professionals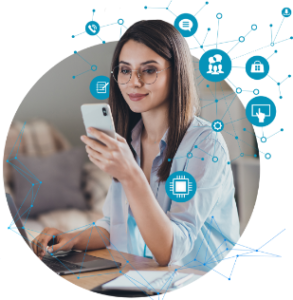 Textellent serves thousands of tax professionals with Business Texting and Appointment Scheduling solutions. Texting can streamline your practice by automatically sending personalized texts by using non-sensitive data in your UltraTax CS system.
How Your Practice Can Benefit by Integrating Text Messaging with UltraTax CS
With Textellent working as a virtual assistant with your UltraTax CS system, you can text-enable your current office number to send personalized and relevant text messages automatically. Learn how you can:
Increase retention rates
Grow your client base with new leads
Streamline the appointment process and save staff time
Handle clients without lengthy phone calls
Easily approach clients for referrals & reviews
Send birthday & holiday messages year-round
Textellent is a great platform to keep clients aware of services
plus the added value of sending a text to say thank you or happy birthday is just good way to make customers feel that they are important to the company."
We enjoy the ability to keep in touch
with our clients ALL year long! It's easy and cost-effective. Reminding folks of missing paperwork and getting their attention has never been easier! And now we are launching our tax resolution business and plan to utilize it for that too!"
TaxSavers Tax & Financial Services LLC | Las Vegas, NV
It's wonderful. It saves me 15-20 hours
a week at least! I couldn't imagine how it could work any better with TaxWise than it already does."